Thanks to Galileo , these days we assume things that look spherical are spherical. These lights are flat… Say what? Yeah. They're hoops. Mathematics is the key to this one. The inverse square law of light and the surface angles of a sphere will explain all in x, y and z. You can amaze your friends with that bit of trivia, but you'll definitely mesmerise yourself looking at these lights.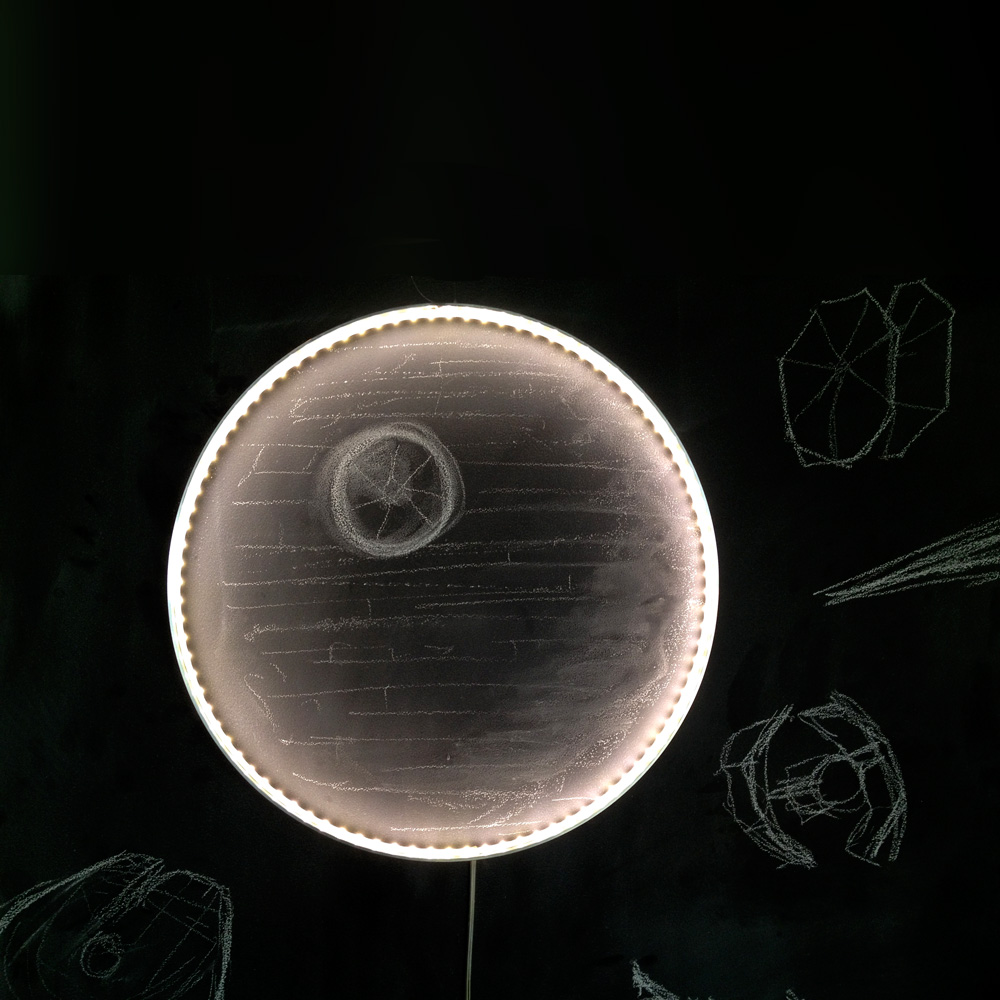 "They call it the deathstar"
Mesmerising
These lights totally transform a flat, bare wall , bring another dimension to a textured surface or you can prop it in a corner and conjur up the Deathly Hallows….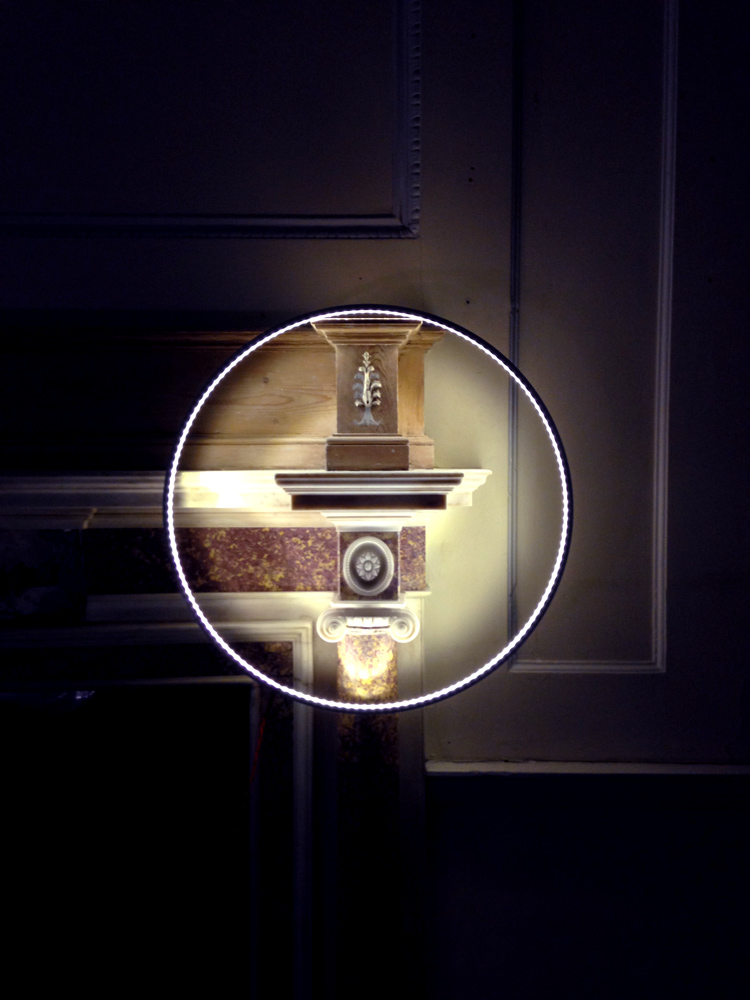 Details
Price
Price from: £450 large size, £295 small size
specifier discount available.
Dimensions
Large size : 94cm diameter, 25mm deep
Small size : 47cm diameter, 25mm deep.
Custom sizes available on request
Materials
Hand spun aluminium frame with brushed finish.
Handmade, highly textured paper.
Braided red cable fitted as standard . bespoke options available.
Installation
single fixing point required (nail or screw) to hang light from 'invisible' cord. cable and transformer can be hidden in cavity wall.
light is fully wired and ready to plug in and go straight from the box.
2m red cable to power supply, 1m of cable power supply to plug.
Power
Mains power supply included with 3 pin UK plug. Light sources are 12V.
Dimmer not included.
Made in our studio by us. Lead time 4-6 weeks.