The Hive chair is a sculptural hanging chair made from the highest grade Baltic birch plywood with a natural Osmo oil finish and marine grade rope. The hanging form creates a self-contained architectural space in both interior and exterior environments, a comfortable safe haven of peace and quiet.
The Hive chair can be hung from a frame, a ceiling, a tree, or maybe you have another idea! We have installed many chairs and are happy to advise and work with your specifications, talk to us about your installation requirements including size, frames, finishes and suitability of location.
This chair is part of a collection of hanging chairs that includes the Circa Chair and Circa Double Seater.
create your own space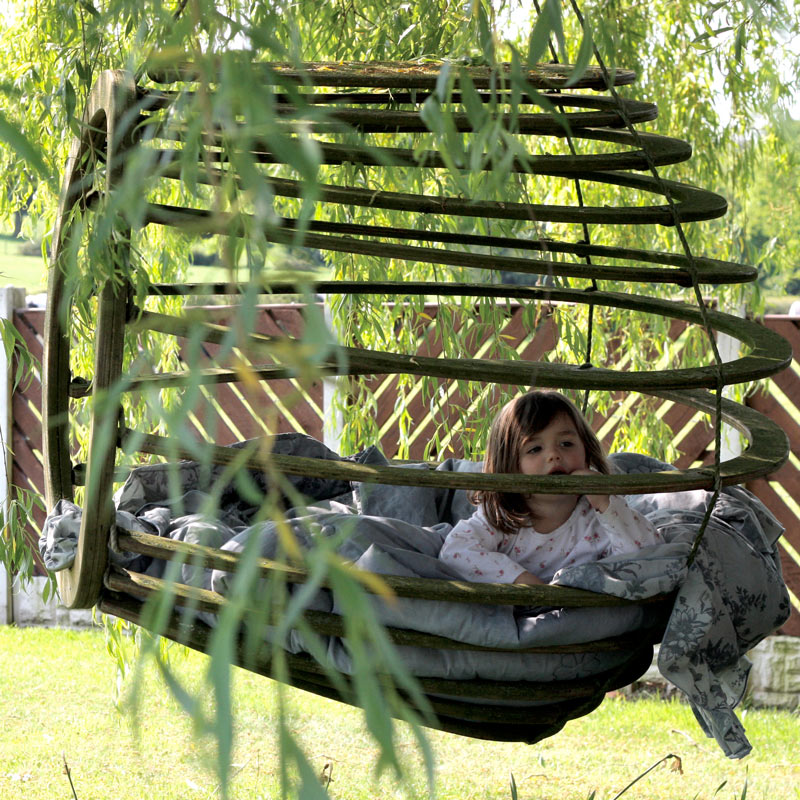 "When you sit in it you have a framed view through the round opening but feel hidden as well. People refer to it as feeling womb like, a statement that always fascinates me." -Nick Rawcliffe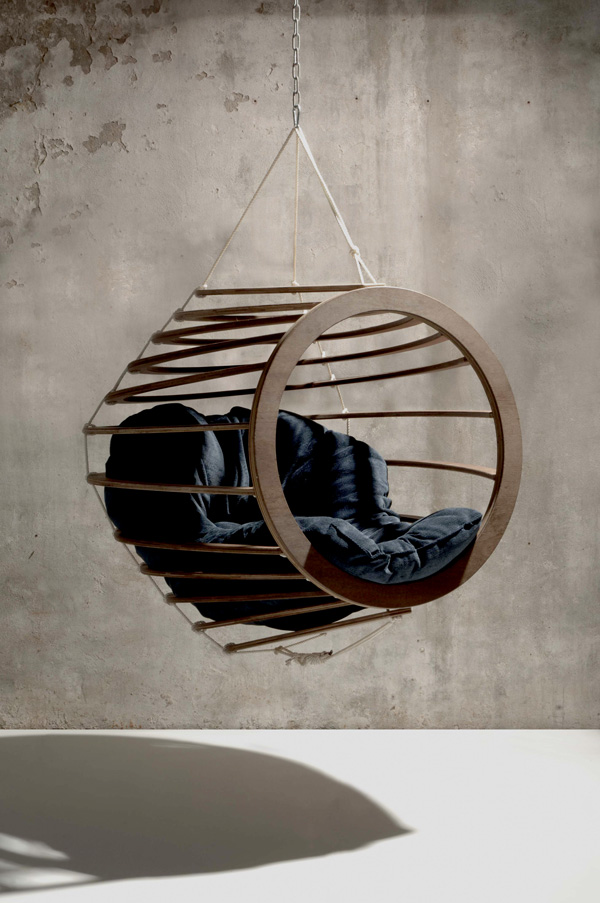 The story behind the furniture
"I came up with the Hive Chair while working at the Bauhaus.
The challenge was to create a 3D space out of 2D shapes. The first version was a Hive that was double the size it is now, but when we made it I ended up chopping it in half and turned it into a chair it is now.
Made from sustainably sourced hardwood plywoods, the hidden detail I like about the Hive chair design is that it is over 90% efficient on materials because all the cuts are concentric."
-Nick Rawcliffe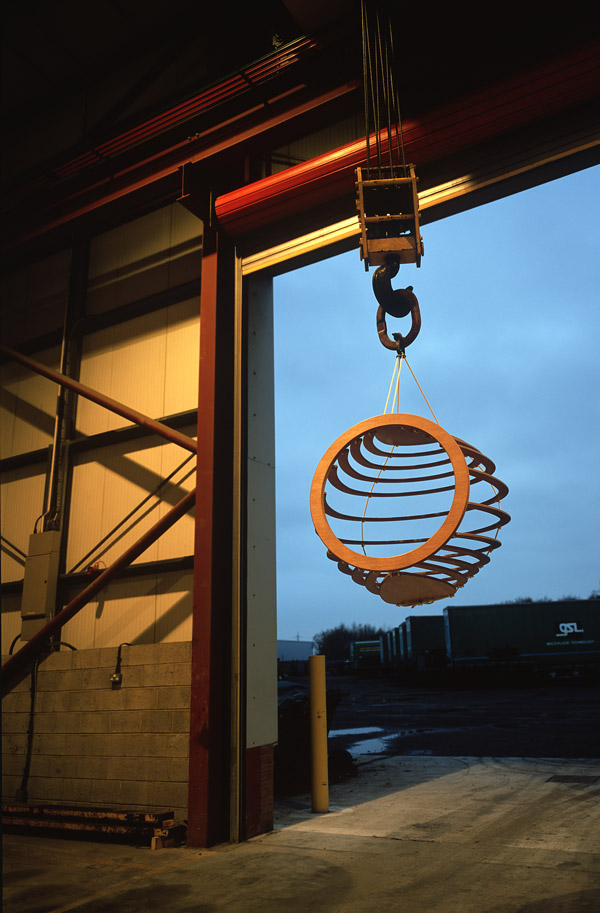 Details
Price
from £2,395 including standard cushion option (specifier discount available). Optional frame £1,250.
Dimensions
Hive Chair: 120cm x 120cm
Frame (optional extra): 120cm wide x 180cm deep
Materials
FSC, high quality outdoor birch laminate. Mid/light options in UV filtering Osmo oil, satin finish.
Bespoke finish options available.
Black or white marine rope.
Standard cushion option included, mid grey faux suede colour, Flame retardant BS5852 0&1, Abrasion 30,000.
Fibre filled.
Installation
No construction required of chair itself. Chair folds flat whilst fully assembled. hanging equipment NOT supplied.
Single heavy duty hanging point must be installed in position by qualified installers. Rope or chain is recommended with the ability to adjust the hanging height.

130kg load maximum recommended load for chair (1 large adult). Bespoke hanging frame available.
Care
Outdoor Use: we recommend wiping the chair down every two/three months with a cloth and covering or storing the chair indoors during the winter. The cushion is not intended for outdoor use.
Indoor Use: you don't really need to do anything…
Made in our studio by us. Lead time 4-6 weeks.