The Luna is a striking wall-hanging light, emitting a soft white light glow across it's mesmerising surface texture.
The Luna light is a perfect geometric circle, made from a spun aluminium frame and a beautiful textured surface made by using a range of our own techniques. LED lighting hidden from view pushes a soft light into the centre of the circle, reflecting off irregularities to reveal the moon's planetary surface.
Our metal light frames are traditionally spun in the North of England and we handcast each Luna surface to order in our studio. Simple to hang from a single hook, the Luna light is a subtle, yet eye-catching addition to any interior.
Custom surfaces and sizes are also available.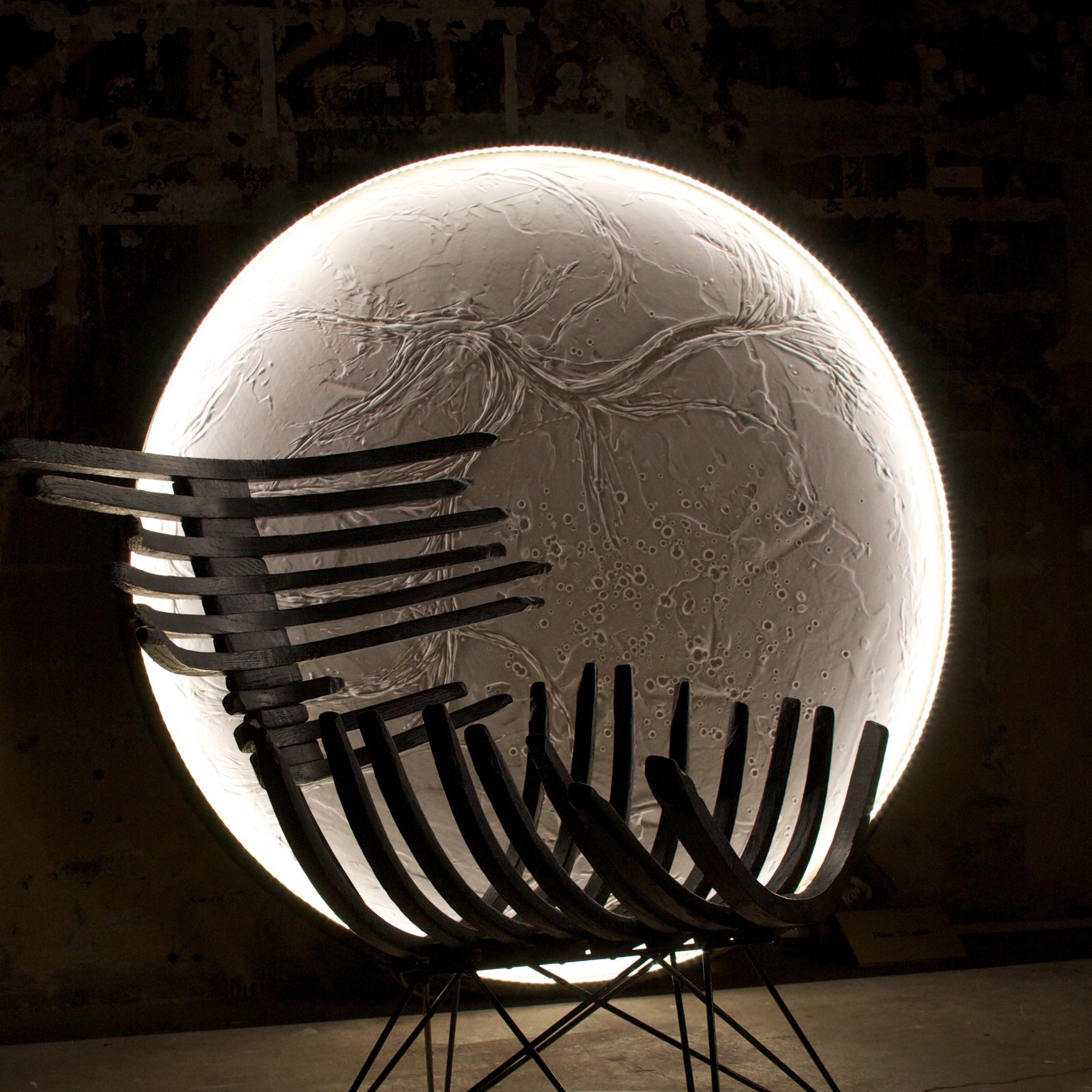 "Subtle, yet eye-catching"
Luna Surface
"Luna's hidden edge lighting creates the illusion of a hemisphere emerging from the wall, but is actually a flat disc."
-Nick Rawcliffe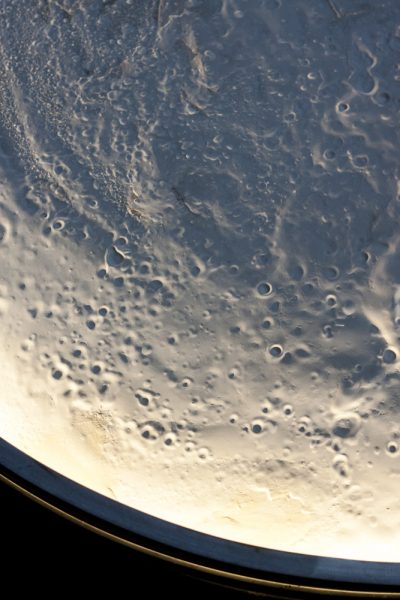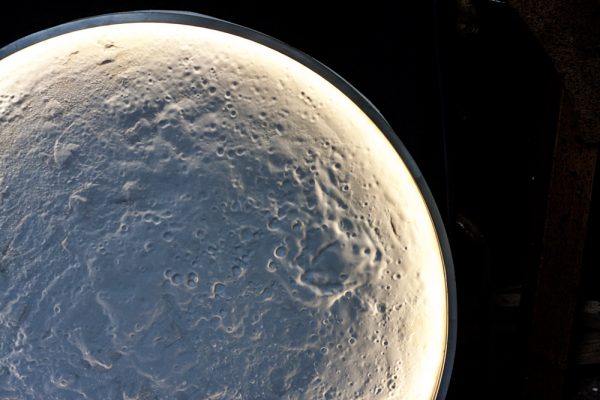 Details
Price
from £750. Specifier discount available.
Dimensions
from 470mm
Custom sizes available on request.
Materials
Box framed or hand spun brushed aluminium frame and
individually textured plaster surface, formulated to order.
Installation
Single fixing point required (nail or screw) to hang light from rear. Cable and power supply may be hidden in cavity wall.
Light is fully wired and ready to plug in and go straight from the box.

Power
Mains power supply included with 3 pin UK plug. Light sources are 12V.
Dimmer not included.
Made in England. Lead time 4-6 weeks.
<!–section">