The Luna is a striking wall-hanging light, emitting a soft white light glow across it's mesmerising surface texture.
The Luna light is a perfect geometric circle, made from a spun aluminium frame and handmade paper 'drum'. LED lighting hidden from view pushes a soft light into the centre of the circle, reflecting off irregularities in the paper and causing a 'crater' effect resembling the moon's surface.
Our metal light frames are traditionally spun in the North of England and the paper drum is made by hand in ethical working conditions in the Philippines. Simple to hang from a single hook, the Luna light is a subtle, yet eye-catching addition to any interior.
We assemble and make Luna to order, this can take up to three weeks but we endeavour to deliver as quickly as possible.
This light is part of a collection which includes the Black Luna.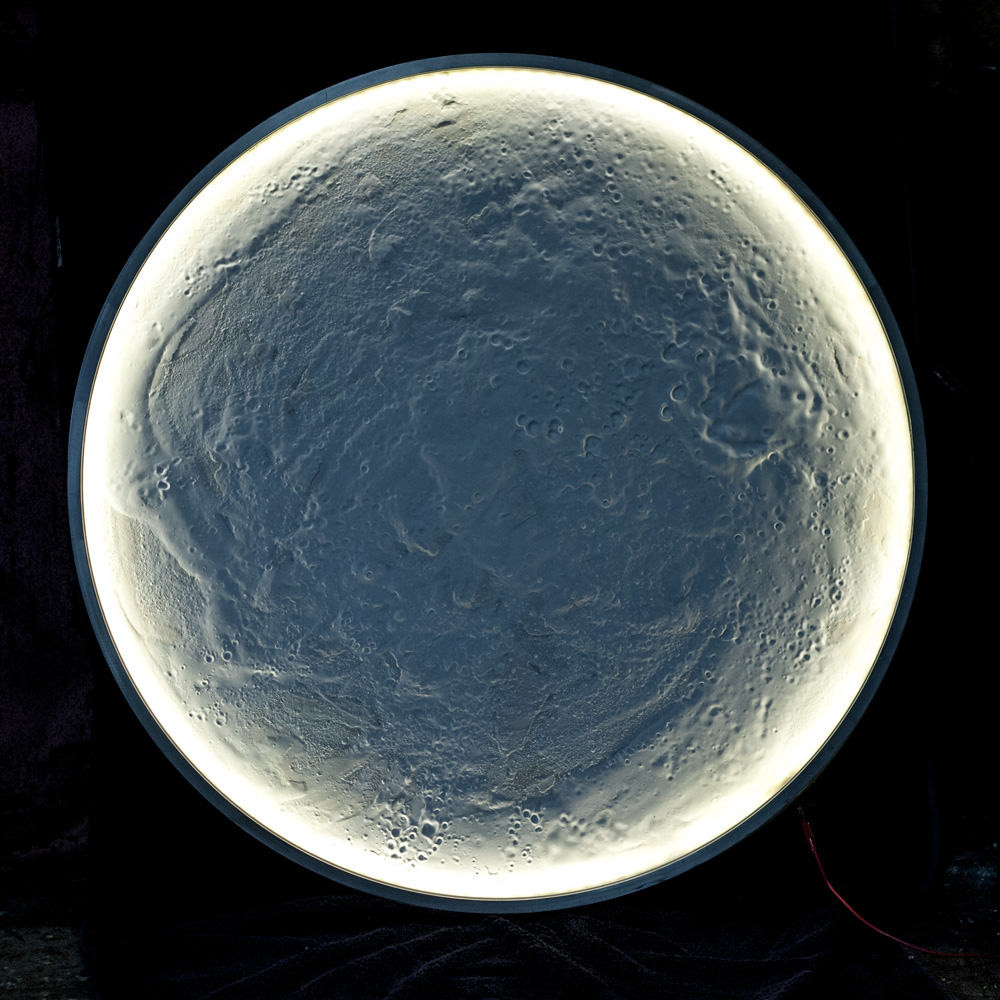 "Subtle, yet eye-catching"
The White Luna Surface
"The surface of each Luna is unique. The edge lighting creates the illusion of a hemisphere emerging from the wall, but is actually a flat disc."
-Nick Rawcliffe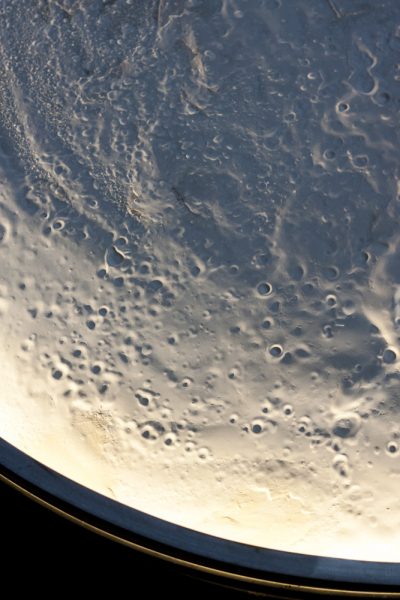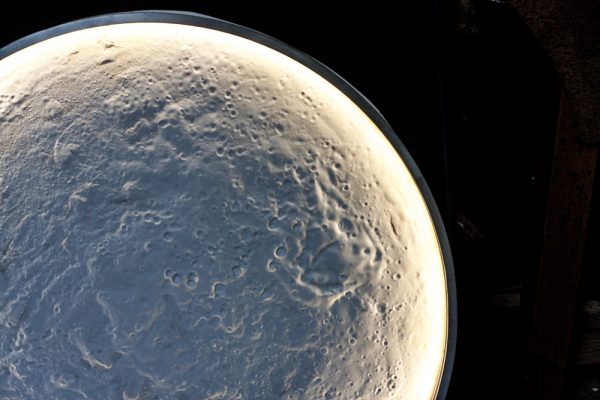 Details
Price
Individually priced from £450
specifier discount available.
Dimensions
Large size : 94cm diameter, 25mm deep
Medium size : 77cm diameter 25mm deep
Small size : 47cm diameter, 25mm deep.
Custom sizes available on request.
Materials
Hand spun aluminium frame with brushed finish.
Handmade, highly textured paper or Plaster
Braided red cable fitted as standard. Bespoke options available.
Installation
Single fixing point required (nail or screw) to hang light from 'invisible' cord. cable and transformer can be hidden in cavity wall.
Light is fully wired and ready to plug in and go straight from the box.
2m red cable to power supply, 1m of cable power supply to plug.
Power
Mains power supply included with 3 pin UK plug. Light sources are 12V.
Dimmer not included.
Made in England. Lead time 4-6 weeks.