CIRCA: It's a beautifully simple, timeless design because basically it's a bunch of concentric circles, and who can argue with that?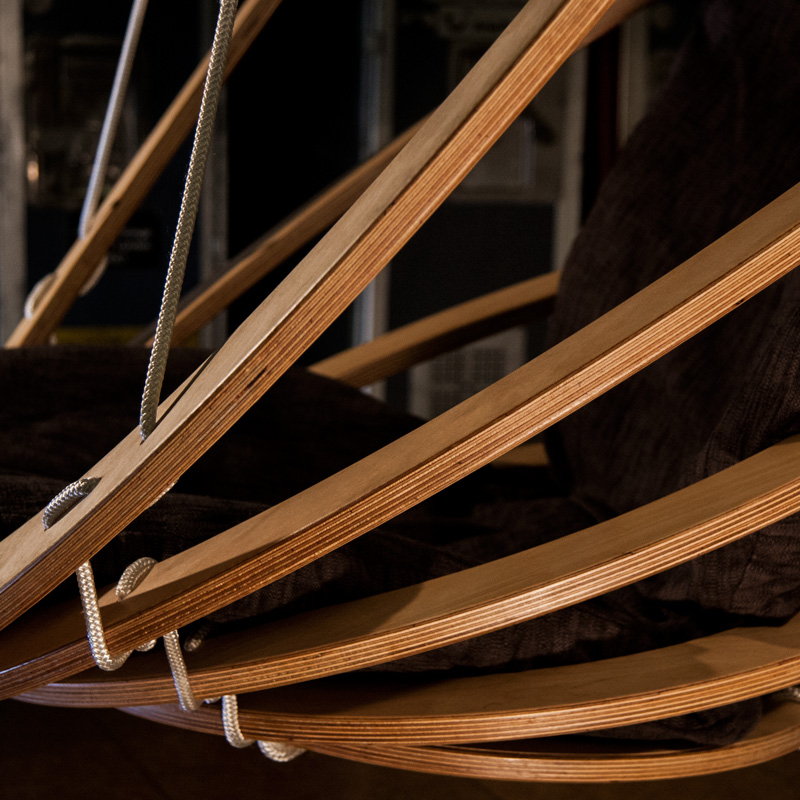 "It's like sitting in a slinky, that's comfortable!"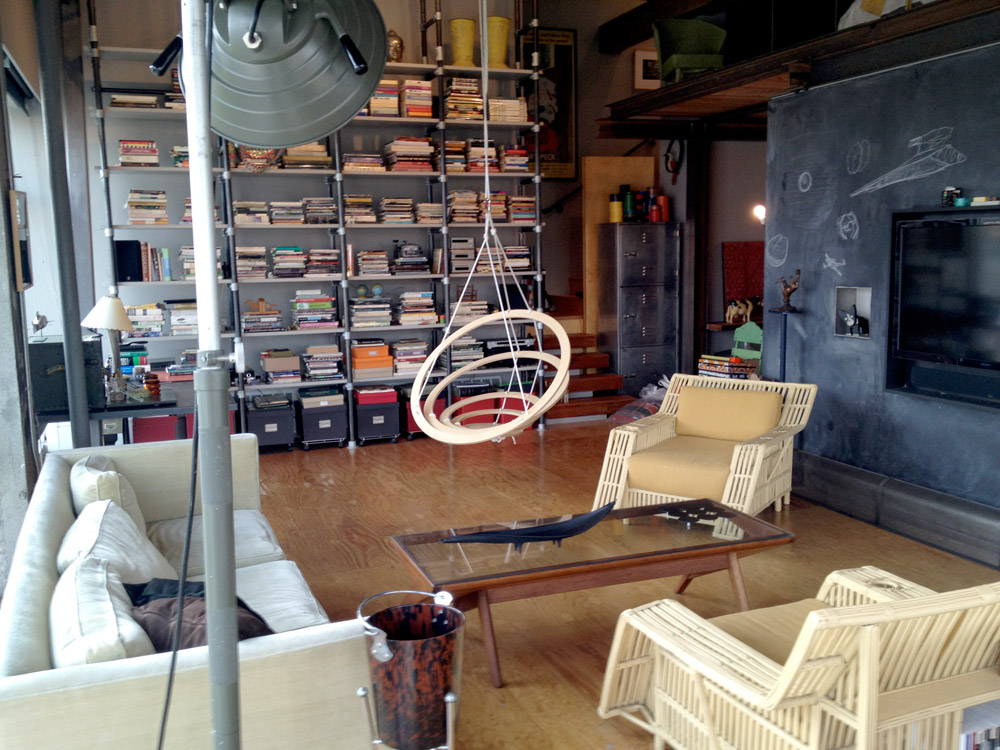 Circa Circle
"The Circa hanging chair developed from the Hive chair. Its beauty is created through the interaction of the simple, geometric  component pieces. The Circa holds its shape by gravity through ropes so when it lies flat, it collapses like a crab net. The Circa only weighs about 8 kg and is simple to hang from a support beam or a hook. The great thing about this chair is that because everything can move, you get stress distribution among all of the joints, so it is incredibly strong. As you see the circles spin as the chair turns the chair looks incredibly sculptural."
The brilliance of the Circa is in its simplicity and efficiency of materials. It is infinitely adjustable to fit any body size and seating position. Made from sustainably sourced hardwood laminate with eco-friendly finishes.
Details
Price
from £695, including standard cushion option (specifier discount available)
Dimensions
120cm wide, 100cm deep
Materials
FSC , high quality outdoor birch laminate.
mid/light options in UV filtering Osmo oil, satin finish.
Bespoke finish options available.
Black or white marine rope.
Standard cushion option included, mid grey faux suede colour, Flame retardant BS5852 0&1, Abrasion 30,000.
Foam filled.
Installation
No construction required of chair itself. Chair folds flat whilst fully assembled. hanging equipment NOT supplied.
Single heavy duty hanging point must be installed in position by qualified installers. Rope or chain is recommended with the ability to adjust the hanging height.
130kg load maximum recommended load for chair (1 large adult). Bespoke hanging frame available.
Care
If using outdoors we recommend wiping the chair down every two/three months with a cloth and covering or storing the chair indoors during the winter. The cushion is not intended for outdoor use.

Indoor Use: you don't really need to do anything…
Made in our studio by us. Lead time 4-6 weeks.